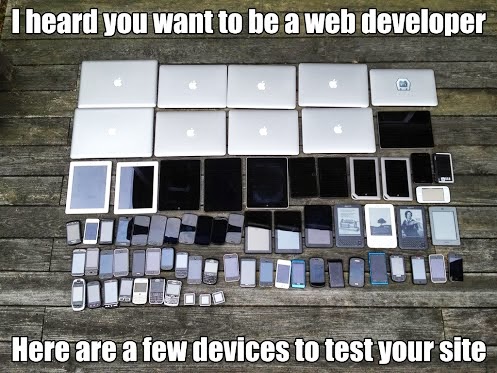 The 5 test tools I use as a professional tester
Today I going to talk about the five test tools that I use. As a professional software tester, I use a lot of tools to speed up my work. Most of my job is testing web-based applications, I can do everything manually, but that cost me a lot of time. That's why I mostly try to automate as much as possible.
1. Selenium
The tool that I use the most is Selenium. With selenium, it's possible to do UI testing or automatization. It's created for the most common programming languages so are Java, c#, Phyton With Selenium IDE, you can record your steps and do them later again. You can test web apps (websites) or Mobile (native) apps. I use Selenium for the most of my websites to test all forms, workflows, … in my applications. I have also built some funny Selenium projects like 'google keyword search'. That search your website URL on your specified keywords so you know wich SEO position you have.
2. API Test
APITest.IO is an API testing tool. With API Test, it's possible to test all your REST API's. You can save your requests to re-run them later. It's online and web based, but they are working on local clients. You also have some useful information like the request time or header response. You can always give it a try because it's free.
3. JMeter
I use JMeter to look at the performance of my websites. With this tool, you can simulate multiple users that do some actions on your site. You can test how many users your website can visit and what the load time is from each page. With this tool, I managed to have a 20% faster page load.
4. Loader
Loader.IO is an online load or stress testing platform. With this tool, you can send up to 10.000 clients in 1 minute to your website. You get real-time information about the load time, bandwidth and success or failed requests. It's very easy to use.
5. Soap UI
When you are testing API's you can maybe meet a SOAP request. In the beginning, it looks hard to use this, but when you try SoapUI, it's easy. In Soap UI, you can load your WSDL's, there are example requests generated. You only need to change some values, and everything is ready to test. You can also do load testing or creating a service mock.
With this five tools, I do the most of my work. Of course, I use more tools than this, but I can't describe them all. The most are similar to those I mention here. Maybe, later I come back with a deeper review with examples and tutorials. Are you a tester? And you aren't using this tools? Check them out! You never know they can help you.
---