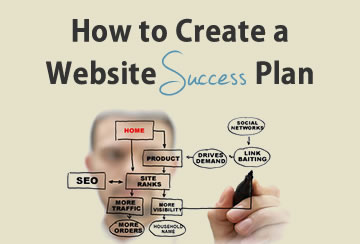 Creating a website or blog? Where to start!
This morning I got a message from someone who wanna start blogging or creating a website. You can look on Google, and you will find many tips. When I do a fast search on 'how to create a website' Google says 'About 1.400.000.000 results.' Oh god, that is much! You can start in many different ways, and the result will be the same you will have a website or blog. But not all the ways you can follow are the smartest, cheapest, most efficient or best ways.
Why you need a website?
The first thing you need to know is why you want to have a website. Do you want to start a blog about your pets, hobbies or things you like? Do you want to have a simple business website to promote your business? Do you want to start a webshop? Or do you need something custom like an online business service? All these types of websites have their platforms.
It all starts with your experience…
It all starts with your experience, well this isn't always correct. It all starts with what you want to learn. Everyone can make their own website, but not everyone will make it even beautiful or even fast. If you have no experience, and you know you don't have the courage to learn a lot quickly, you can start with some easy free website building tools like wix.com or webs.com. Those tools are very easy to use but not that professional. If you need a business website? Do not use one of this! If you have a little bit more courage and willpower, and you want to start a blog or business website, I suggest you start with WordPress, Joomla or Drupal. Those tools are free to use, basic but very deep customizable, well documented and there are tons of information and people online who wanna help you. When you want to start a small or medium web shop, I suggest you start with WordPress in combination with WooCommerce (WordPress will be your blogging and website part, WooCommerce will handle your webshop). If you want to start a gigantic web shop? I would say start with Magento or some similar tools. If all these tools aren't good enough for your needs? Then make something custom and use some framework like Laravel, Phalcon, Symfony 2, Yii Framework, Codeigniter, CakePHP or Zend.
Search a web developer or designer
With the tools, mentioned in the previous paragraph you can start building your website for free, you can find some cool paid are free plugins and templates. But if you need something good? Something like a business website? I think it's better to search a local web developer or designer. They know what they are doing and, you don't have all the problems that come with it. Maybe it looks not cheap, but you will get it back sooner or later. You really can find someone who can make a small business website for less than € 500 – 1,000. If you work at 30€/h, you can spend 15-30h building your website. When it's the first time you create a website, I think you will spend more than a bubble of that to have slightly the same result.
Webhosting
Another big part of a website is the power, speed, and accessibility. You can find many cheap hosting companies al over the world. But don't think to big, when you have a business in Europe? Search a good web hosting in Europa or your country, don't search some cheap hosting provider over the sea. It can be possible that it isn't cheap, but it's a lot better for accessibility and support. You don't want to see that your website is down, and you need to wait some hours to the support team of your hosting due the time difference.
Service
Creating and make sure that your website is online is one part. Now comes the maintenance. When you looked at the world five years ago or now, you will see that it's very different. Certain digital, daily the tools you use will have updates. It's very important that you keep you website and services up to date. You don't want to use a tool that is more than one year old without an update, and it's very dangerous. Your website can be hacked in minutes maybe seconds. When you use WordPress or Joomla or any other CMS system, it's very easy to keep your website up to date. But it cost time. You can do this all by yourself, and I suggest to do that if you want to reduce some costs. But what if you just updated a plugin and your website isn't working as before? If you have a budget, you can maybe search someone who can help you and do all the necessary updates for you. When you website is created by a web developer or designer ask him more information about this, maybe he can do this for you, or he knows people who can do the maintenance.
Time is money
Time is money, building and maintaining your website will take time, but it is worth it. Your website is mostly the first thing new customers see about you, and it need to be interested, contain a lot of information and need to be always accessible. It's better to spend 1, 10 or 100 euro more to a website and knowing everything is working as it should do then don't spend money on it and miss potential customers.
If you need more help or tips about starting your website, you can always contact me! Are you looking for a good and cheap web developer, Webhosting or domain name? Contact me! I will help you searching the people you need! I know the best places where you can find the best quality for the best price.
You can contact me at Made I.T..
---