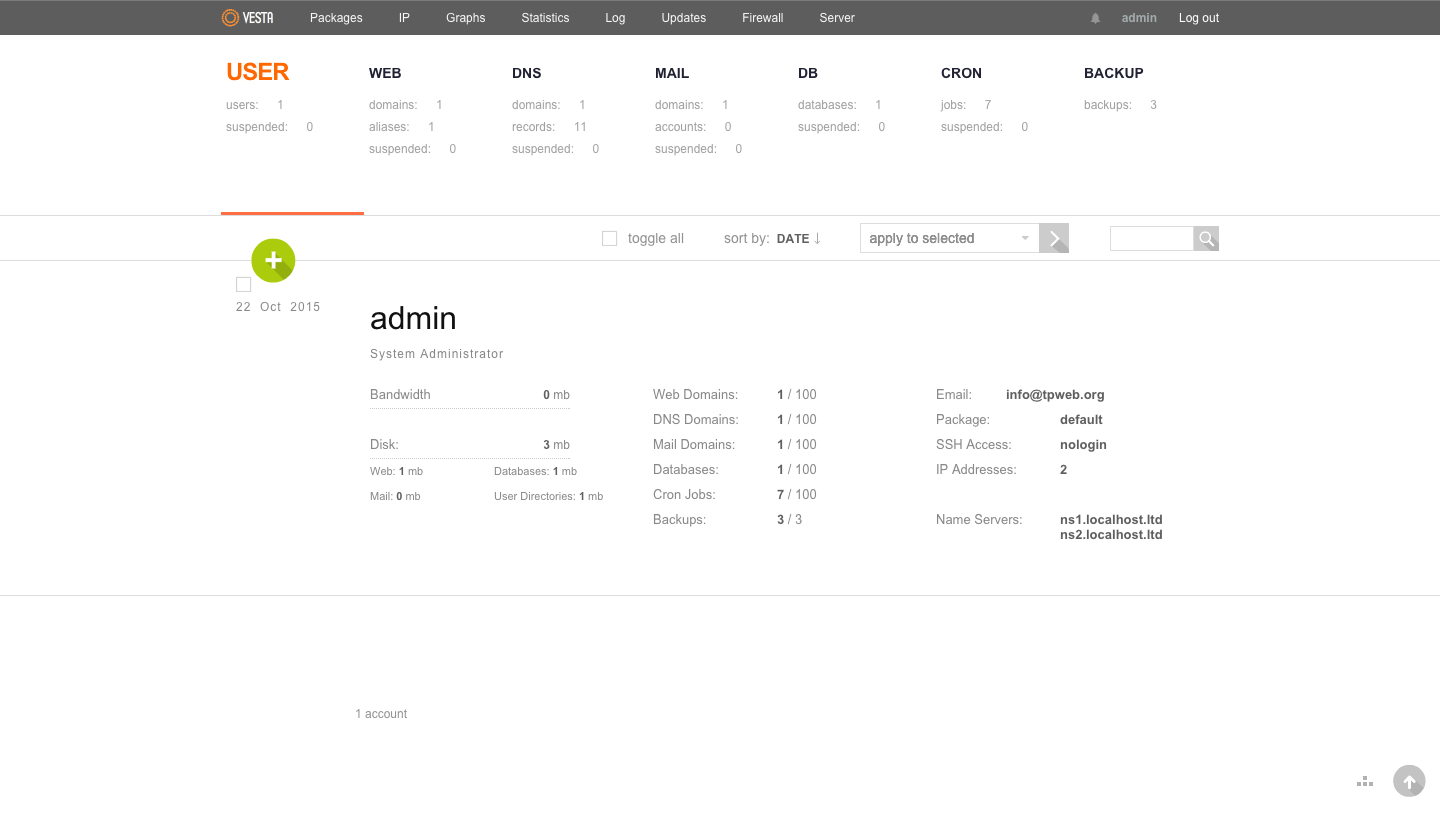 VestaCP 15 is comming! Update now!
Here is it! Version 15 of the hosting control panel VestaCP. After a long delay and 250 commits, the developer has updated its roadmap. The release includes several new features such as commercial plugins, PHP-FPM, UI improvements and bug fixes.
VestaCP Commercial plugins
As of now there is a way for the developers to earn money. Hopefully, this helps to get faster bug fixes. The first commercial plug-in has already been known for a long time the file manager. It is little surprise that there is also a 2nd commercial plugin. SFTP Chroot I don't see this feature as a commercial plugin, as it is a security update. The plugins have a very low price. The file manager can be purchased for $3/month or $50 for a lifetime license. SFTP chroot you'll pay only $ 1/month or $18 for a lifetime license.
The file manager
After purchasing and activate the license you have a new menu item that is visible to everyone. Anyone can change his home directory (the files where he has rights to). The file manager has a split view layout; this makes it easy to navigate quickly. The first thing I'm missing is a drag and drop to move files from one view to another. The bright display is simple and fast. And worth buying.
In the file manager, it is possible to use shortcuts, as it is possible to navigate quickly, upload, delete, and much more. This feature is also passed through vestaCP so you can do things faster and almost everything just from your keyboard.
SFTP chroot
Honestly? I didn't know what it means. After a few seconds search on google, I found it.
Chroot is an operation That changes the apparent root directory for the current running process and their children. A program that's run in Such a modified environment can not access files and commands outside That environmental directory tree. This modified environment is called a chroot jail.
So it seems something important. But you have to pay for it. Later I will try to figure out if this is necessary.
Object sorting
Another of the most notable new feature is the sorting and starring. Particularly useful if you have many objects. Sorting out most things is possible.
I would say update! And try it yourself. Later I will try to do performance testing with the new PHP-fpm support.
---